Black Truffle Spicy Marinara (2 Jars)
$29.99 (free shipping)
Black Truffle Spicy Marinara (2 Jars)
$29.99 (FREE SHIPPING)
Black Truffle Arrabbiata is our robust red sauce with a delightfully spicy finish.
🌱 Vegan 🍞 Gluten Free 🔥 Mild Kick
🌱 Vegan
🍞 Gluten Free
🔥 Mild Kick
Inspired by our signature line of TRUFF hot sauces, we set out to create an exciting red sauce that focuses on flavor and delivers a nuanced kick to your taste buds. This blend of ripe tomatoes, delicate herbs, black winter truffle, and a generous dose of red chili peppers transforms lazy dinners into adventurous dining.










Featured in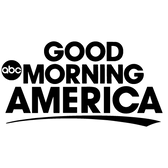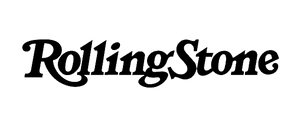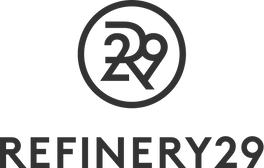 Nutrition Facts
Serving Size: 1/2 cup (125g)
Serving Per Container: 4 Servings Per Container
* The % Daily Value (DV) tells you how much a nutrient in a serving of food contributes to a daily diet. 2,000 calories a day is used for general nutrition advice.
Tomatoes, Tomato Puree, TRUFF® Chili Blend (Red Chili Peppers, Vinegar, Organic Sugar, Garlic, Salt), Olive Oil Infused with Black Truffle Essence, Yellow Onion, Organic Agave Nectar, Water, Garlic, Basil, Tomato Paste, Sea Salt, Black Truffle Salt (Sea Salt, Dried Truffle, Natural Flavors), Oregano, Black Winter Truffle [Tuber Melanosporum], Black Pepper
FAQ
This sauce is intentionally spicy (Arrabbiata means "angry" in Italian after all). Our Arrabbiata sauce delivers a gentle kick of heat instead of dropping a full-on spice bomb. You'll feel enough heat on the finish of each bite to know that it's there, but the focus is really on flavor. If you've tried our hot sauces, the Arrabbiata is less spicy than the Original TRUFF Hot Sauce.
Yes, each 2 pack comes in it's own box - perfect for gifting!
We use an Organic Agave Nectar from Jalisco to help balance out the Spices & Truffle so you will get a nice little sweetness in the flavor profile.
All orders are shipped out from our West Coast facility via FedEx, USPS, or UPS. Shipping normally takes 2-5 business days depending on your region. For international orders, please allow 7-21 business days for delivery.
Yes. Since we do not use any preservatives, please make sure to refrigerate after opening!
As soon as your order is shipped, tracking will be emailed to the email address you have provided. You can track your package from the link provided in this email.
We provide a 100% satisfaction guarantee. Any issues ? Drop us a line at support@truffhotsauce.com and we will be sure to take care of you.