Hot Sauce Black Truffle Oil Combo Pack
$42.97 (FREE SHIPPING)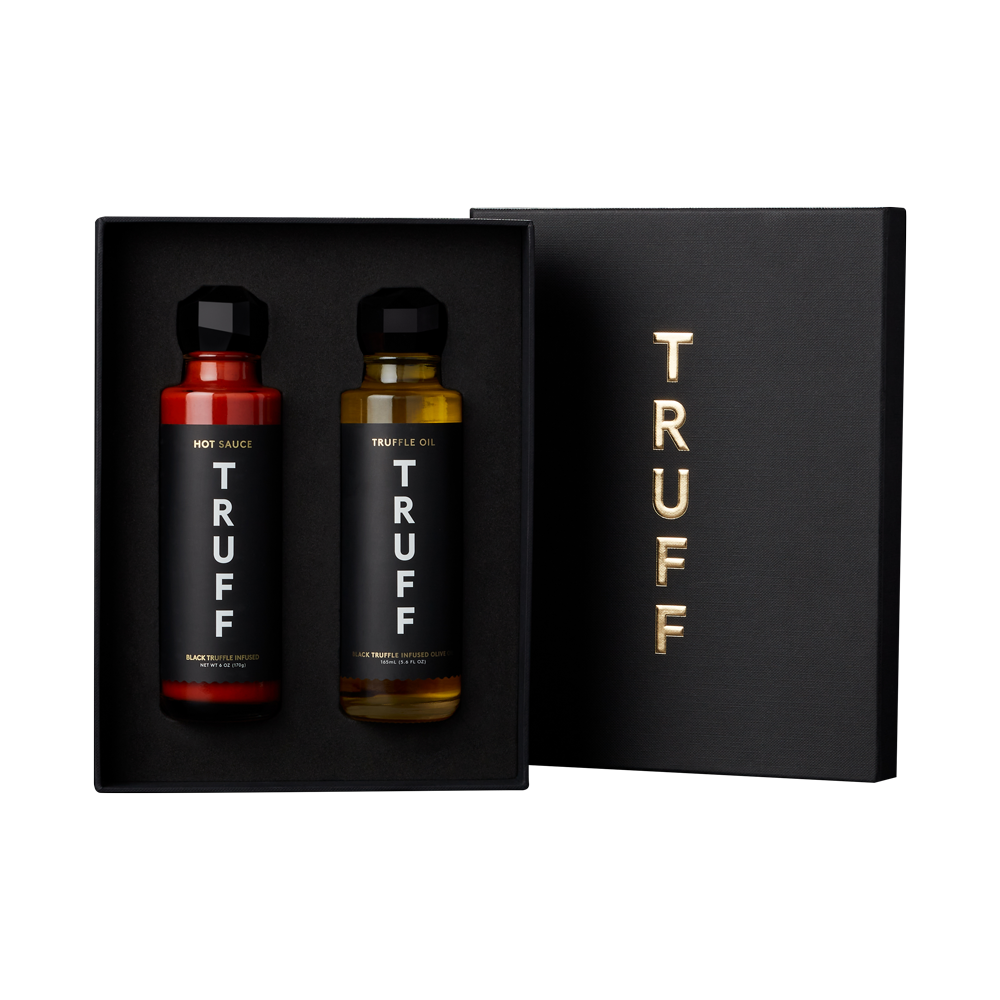 Now it's easier than ever to pair two of your favorite TRUFF staples. Whether you want to ensure your kitchen is always stocked or give the perfect gift for any occasion, TRUFF VIP Two-Packs have you covered!
This VIP Two-Pack features our fan-favorite TRUFF Original Hot Sauce and TRUFF Black Truffle Oil. If you want to add the perfect touch of heat to every meal or incorporate the decadent flavor of truffle, this combo is perfect for you!
TRUFF Original Hot Sauce - A purposeful blend of ripe red chili peppers, real black truffle, agave nectar, and savory spices.
TRUFF Black Truffle Oil - An infusion of real black truffles into high-quality olive oil.